Stop by with your unit or send us a picture of your units data plate tag!
Is your equipment in good working and cosmetic condition but no longer serves your needs?
Get a fast quote to sell used equipment; just fill out the form with as much detail as possible on what you're selling. Make sure to include your contact information and where you're located. We guarantee a fair market offer, handle, and pay for freight.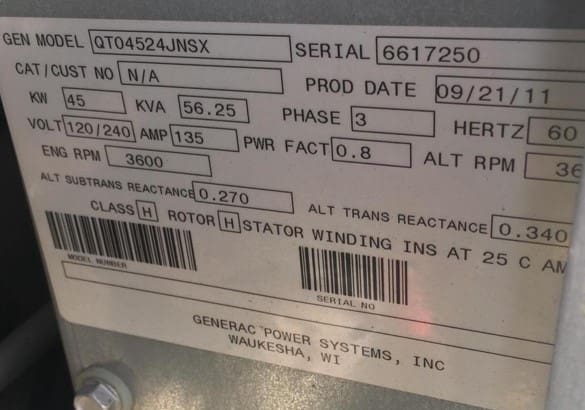 Generator Buy Back– a simple and quick transaction where Northwest Generators provides a cash offer for your surplus power equipment.
Equipment Trade-In – Northwest Generators will apply the value of an asset being purchased toward that of a replacement asset or the value can be held as credits toward future purchases.
Consignment – For assets that have a wider range of market values, a consignment program allows clients to maintain title to the equipment while Northwest Generators develops a marketing program to ensure the highest possible return on your assets.
The primary goal of these asset recovery programs is to deliver additional value to the client and create new budget dollars that can help fund new projects or reduce the capital requirement for existing programs.